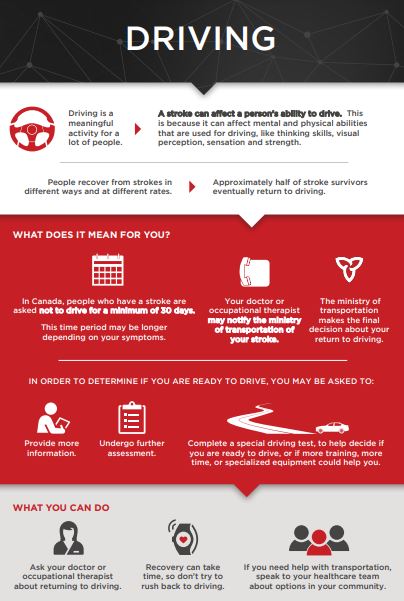 (sample)

Advance Care Planning
Preparing an advance care plan can ensure that you receive treatment that honours your values and wishes.

Aphasia
is when the part of the brain that controls speech and language is injured because of a stroke.

Balance and Falls Post Stroke
About 40% of all stroke survivors will fall within the first year.

Blood Pressure Monitoring at Home
Measuring your blood pressure at home is one of the best ways to know if it is under control.

Blood Pressure Medication Information
High blood pressure is the number one risk factor for stroke.

Changes to Emotions and Mood
Approximately one-third to two-thirds of stroke survivors will experience depression.

Communication
Aphasia, speech problems and cognitive-communication problems.

Delirium
is a suddenly confused state of mind. Delirium is common in acute stroke. (Credit: The Ottawa Hospital and the Champlain Region Patient, Family and Caregiver Education Program)

Driving
A stroke can affect the mental and physical abilities that are needed for driving.

Dysphagia
Problems with chewing and swallowing food and liquids.

Exercise and Mobility
Exercise is an important part of recovery and can reduce your risk of having another stroke by about 30%.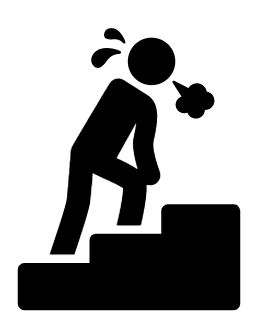 Fatigue Post Stroke
is intense tiredness that isn't always related to how active you've been and does not improve as quickly with rest.

Healthy Eating
The food we eat can play an important part in preventing a stroke.

Incontinence
With lifestyle changes and treatment, about 80% of incontinence problems can be resolved.

Medication - Taking your Medications After a stroke or a mini-stroke, your risk of having another stroke is higher.

Medication - Apixaban (Eliquis®) Apixaban is an oral anticoagulant, often called a "blood thinner".

Medication - Aspirin Your doctor prescribed baby aspirin to keep blood clots from forming.