Webinar - Cognitive Rehab after Stroke
Mercredi 20 Janvier 2021, 08:30am - 12:30pm


Cognitive Rehab After Stroke
Zoom Workshop Wednesday, January 20, 2021 from 8:30am - 12:30pm
Register in advance:
https://hhsc.zoom.us/meeting/register/u5EqcOuqrDotHNFO-2-AHGdGRzrDIEYevEvr
After registering, you will receive a confirmation email containing information about joining the meeting.
This half-day event presented by the Central South Regional Stroke Network, will be of interest to SLP's, PT's, OT's, their assistants and other stroke care providers interested in cognitive rehab. Participants will have the opportunity to:
Summarize current evidence of cognitive impairments in individuals with stroke and evidence-based rehabilitation practices for this population.

Critique their own therapy practice to determine if they are using appropriate instructional methods.

Discuss a framework for intervention and apply this framework to clinical examples.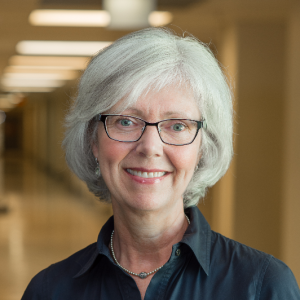 Dr. Lyn Turkstra is a professor in the school of Rehabilitation Science and Assistant Professor at McMaster University, Assistant Dean for Speech-Language Pathology, and faculty in the McMaster Neuroscience Graduate Program. Dr. Turkstra has published extensively on cognitive and communication function after Acquired Brain Injury, and is co-author of the 2011 text, Optimizing Cognitive Rehabilitation, with Dr. McKay Sohlberg. Dr. Turkstra was a member of the INCOG practice guidelines committee for TBI rehabilitation, funded by the Ontario Neurotrauma Foundation and Monash University, and is a consultant to the Veterans Health System and Department of Defense for clinical practice guidelines in mild TBI. She lectures nationally and internationally on the development of evidence-informed models of cognitive rehabilitation for adolescents and adults with ABI in acute, sub-acute, and long-term care settings.
Agenda:
8:30-10:00 am: Common cognitive impairments in stroke
10:00-10:15am: Break
10:15-11:15 am: Summary of the research evidence and application to clinical practice
11:15-11:45 am: The Rehabilitation Treatment Specification System as a framework for intervention
11:45am-12:15pm Group practice and problem-solving for cognitive rehabilitation targets
12:15-12:30 pm: Recap: What will you do this afternoon or tomorrow?